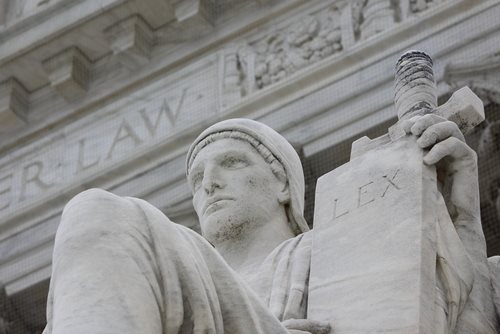 What is a Circuit Court of Appeals?

The entirety of the 50 states is apportioned to 11 separate circuits, which consist of a minimum of 3 states per circuit. A circuit court of appeals functions in order to provide individuals or entities with a venue in which to engage in appeal hearings; upon the approval of an appellate hearing, the motion for supplementary judicial review will be brought before applicable circuit court of appeals. However, the only cases permitted to be heard before a circuit court of appeals are as follows:
Cases that have been heard by the applicable 'lower courts' existing within the hierarchical court system undertaken by that particular appellate jurisdiction
Cases that involve individuals, events, or circumstances involving an area or location transcending a single state boundary or shared bodies of water

What is the Second Circuit Court of Appeals?
Founded in the year 1948, the Second Circuit Court of Appeals is one of the 11 Court of Appeals that exist within the United States; within this particular circuit over which the Second Circuit Court of Appeals maintain jurisdiction, the following Appellate jurisdictions exist:
The Appellate District of Connecticut
The Appellate District of Vermont
The 1st Appellate Department of New York State
The 2nd Appellate Department of New York State
The 3rd Appellate Department of New York State
The 4th Appellate Department of New York State
Location of the Second Circuit Court of Appeals

The Second Circuit Court of Appeals is located in the borough of Manhattan, which also exists as one of the counties residing within New York City:
Thurgood Marshall United States Courthouse
40 Foley Square
New York, NY 10007
(212) 857-8500
Second Circuit Court of Appeals Personnel
Dennis Jacobs is the Chief Justice of the Second Circuit Court of Appeals
Karen Greve Milton is the Circuit Executive of the Second Circuit Court of Appeals
Catherine O'Hagan Wolfe is the Second Circuit Court of Appeals Court Clerk

Associated Fees
The admission of an attorney into the Second Circuit Court of Appeals has a fee of $190
The presentation of a Notice of appeal has a fee of $455
A Petition for Review has a fee of $450
A Writ of Mandamus has a fee of $450

Requirements for the Chief Justice of the Second Circuit Court of Appeals
In order to serve as the Chief Justice of the Second Circuit Court of Appeals of the State of New York, the following requirements must be satisfied by the candidate for this position:
A candidate must have served a full year within the service of the Second Circuit Court of Appeals
An eligible candidate is not to exceed 65 years of age
All terms served by the Chief Justice of the Second Circuit Court of Appeals will conclude after the 7th year of service; in addition, tenure as a Chief Justice of the Second Circuit Court of Appeals will conclude at the time that individual reached 70 years of age
In addition to the Chief Justice, there exist 13 Justices presiding over the Second Circuit Court of Appeals
The acting President of the United States of America is responsible for the appointment of the Chief Justice of a Circuit Court
Comments
comments