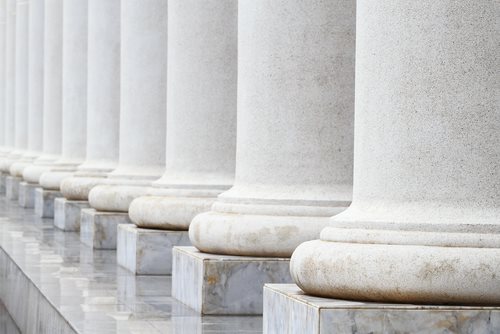 What is the New York State Appellate Division?
The New York State Appellate Division is the legal institution responsible for the oversight of any or all Appeal hearings taking place within the 3rd District – or Circuit – of Appellate Courts. An appellate court is a legal venue in which individuals are provided the opportunity to petition for supplementary judicial review with regard to a decision mandated by a presiding justice.
In order to retain approval for the engagement within the Appellate process, an individual applicant will be required to present overwhelming and valid evidence that there existed legislative discrepancy or legal defect with regard to a previous ruling. Individual applicants residing within the State of New York will be required to submit both their Letters of Appeal and Appellate Petitions to the New York State Appellate Division for review. Subsequent to the review performed by the New York State Appellate Division, a decision will be set forth authorizing the enactment of an appellate hearing.

New York State Appellate Division Personnel
Individual legal officers employed by the New York State Appellate Division are required to fulfill the following requirements:
New York State Appellate Division Justices
New York State Appellate Division Justices must:
Not exceed 70 years of age
Must serve at least 5 years of a term, yet may not exceed 14 years served
Amount to 7 in totality with regard to the 1st and 2nd New York State Appellate Division; with regard to the 3rd and 4th New York State Appellate Division, the total number of justices must be 5

New York State Appellate Division Attorneys
New York State Appellate Division Attorneys must:
Receive admittance through qualified departments existing within the New York State Appellate Division in lieu of the Court of Appeals
Participate in an interview subsequent to the fulfillment of the New York State Bar Examination
Reside within the State of New York; out of state residents are only permitted entry through the 3rd New York State Appellate Division
New York State Appellate Division Jurisdictions

Within the New York State Appellate Division, 4 separate departments exist over which an apportioned jurisdiction with regard to the State of New York is granted:
New York State Appellate Division: First Department
Location: Manhattan, New York
County Jurisdiction: Bronx and Manhattan
New York State Appellate Division: Second Department
Location: Brooklyn, New York
County Jurisdiction: Queens, Kings, Richmond, Nassau, Suffolk, Dutchess, Orange, Putnam, Rockland, and Westchester
New York State Appellate Division: Third Department
Location: Albany, New York
City Jurisdiction: Binghamton, Saratoga Springs, Albany, and Schenectady
New York State Appellate Division: Fourth Department
Location: Rochester, New York
City Jurisdiction: Rochester, Buffalo, and Syracuse
Comments
comments